Video Communication Solutions
A Perfect Platform for your video communication requirement. Live Streaming, Webinar, Webcast or Video Conferencing, all in one place.
Explore More
---
What We Offer
Integrated Approach
The ideal choice of an all-in-one solution for Webinar, Webcast, or Live Streaming of many sorts of events
Cloud Infrastructure
Delivering ultra-low-latency video to all devices over a web-based cloud infrastructure.
Audience Engagement
Interactive elements for attendees to stay involved throughout the event.
Custom Branding
Establish your brand identity and better tell your narrative to the audience.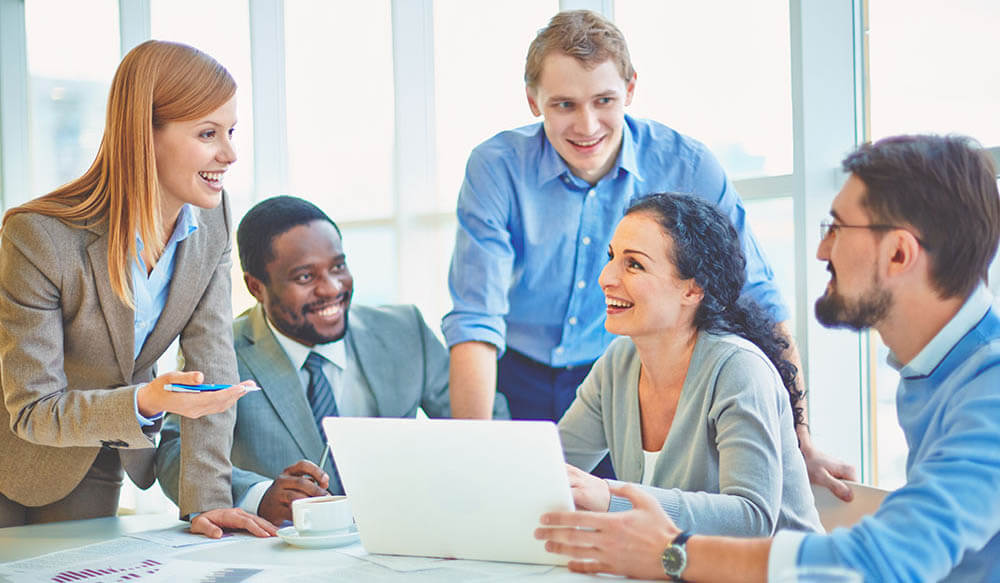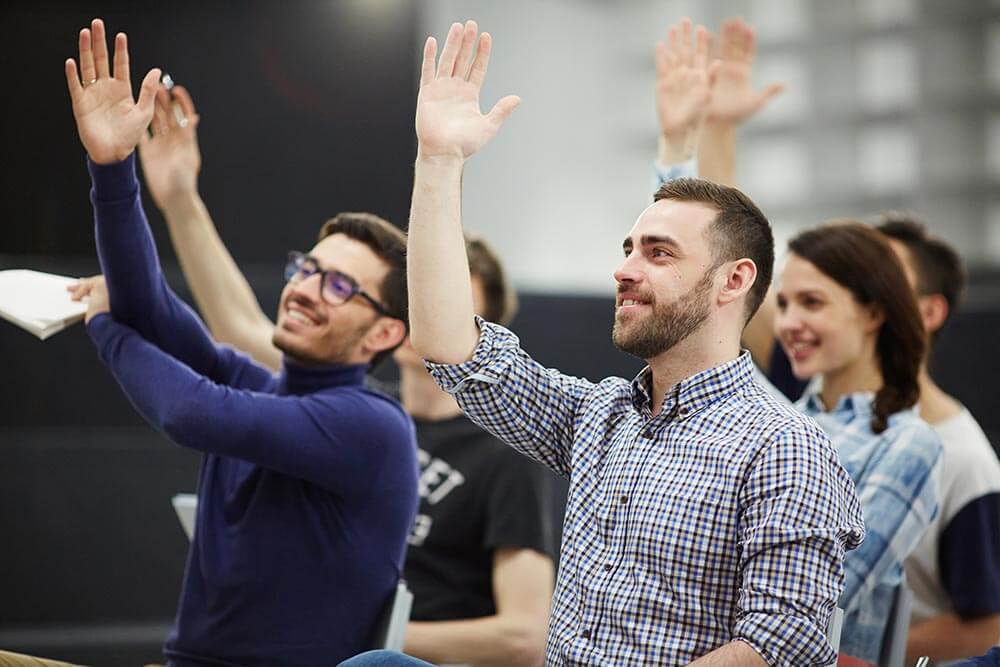 The Perfect Virtual Communication Solution for Live Video and Audience Engagement
Ideal for corporate communications, businesses, events, and conferences, Connect Vision's video communication platform offers a perfect virtual communication solution that comes with attendee registration, custom branding, ultra-low-latency video delivery, real-time audience engagement, event analytics and reports.
Our powerful video communication solution is the best fit for Webinar, Webcast, or Live Streaming of various types of events. It offers a wide range of audience engaging interactivities as well.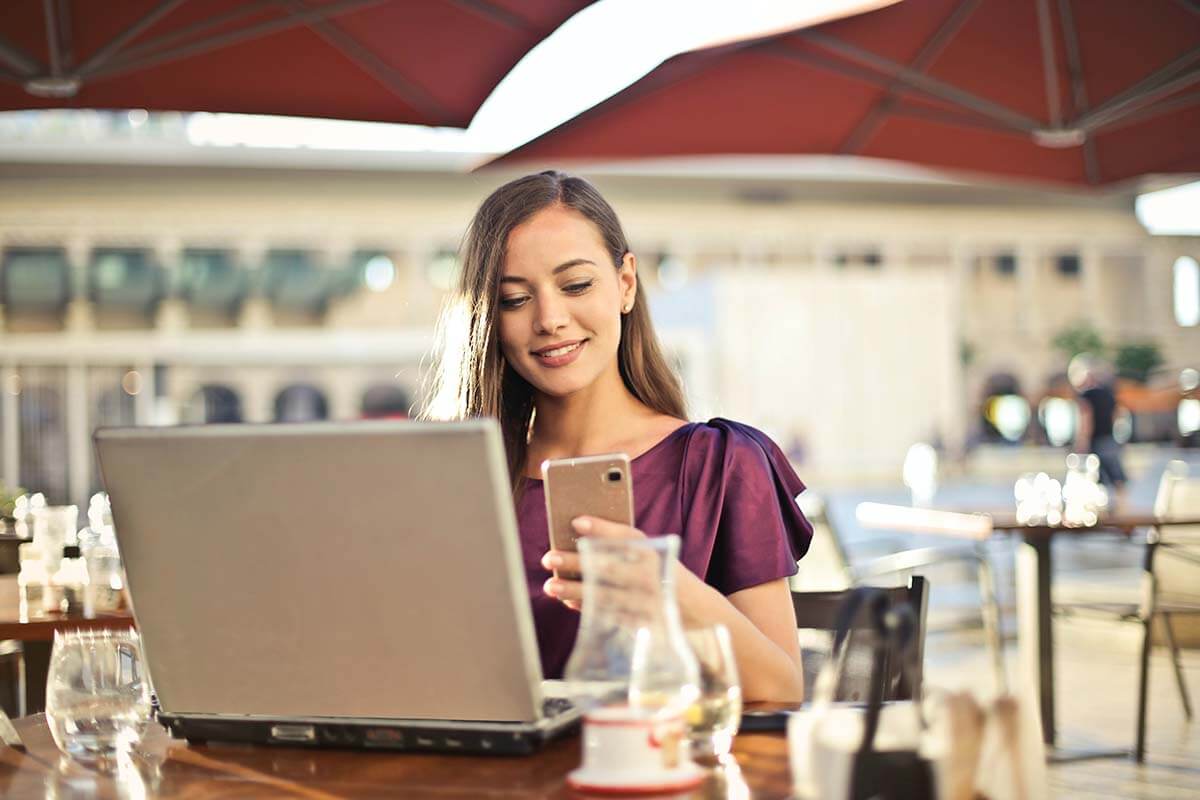 Web-based Cloud Infrastructure with Ultra-Low-Latency Video Delivery for all Devices
Ultra-Low-latency Live Video is distributed through a Global CDN and Auto-Scalable Cloud Infrastructure. The web-based cross-browser and OS-friendly platform needs no downloading from the user's end.
The extremely reliable, auto-scaling video delivery allows Event Live Streaming for thousands of viewers worldwide. The rich interactivities make the solution a powerful tool for Webinar or Webcast events.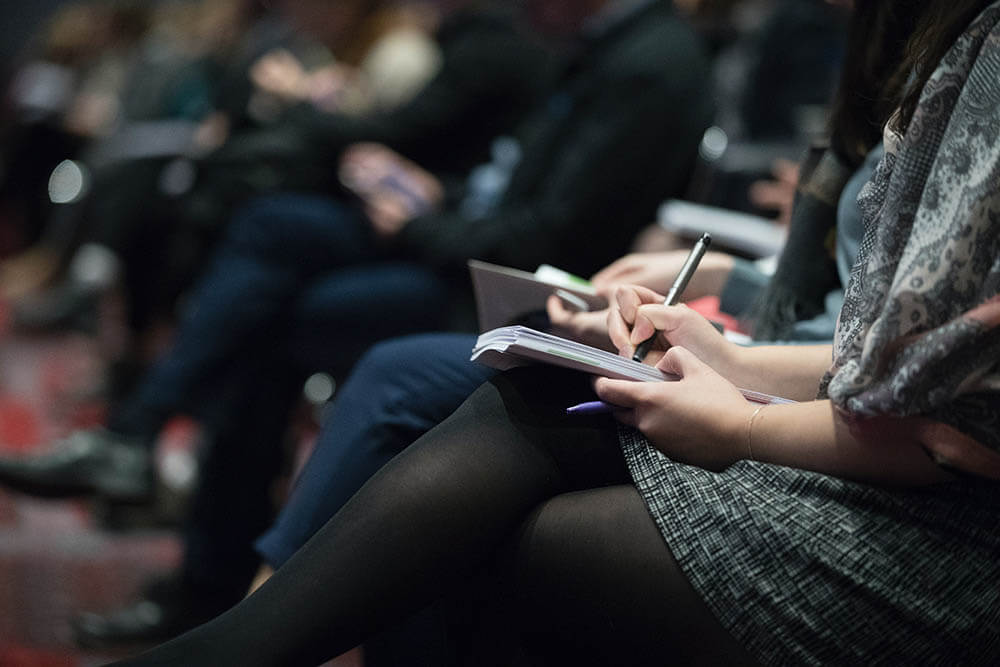 Engage the audience with full of Interactivities and exciting Features
The Real-time Audience Engagement System (Q&A and Live Polling) allows attendees to be engaged throughout and bring entertainment, analytical or educational values to the event.
Moderated Q&A feature ensures no unwanted questions that are submitted reach the panelists or presenters.
The Intuitive Live Polling System is extremely robust and it's perfect for virtual events as well as hybrid or physical events.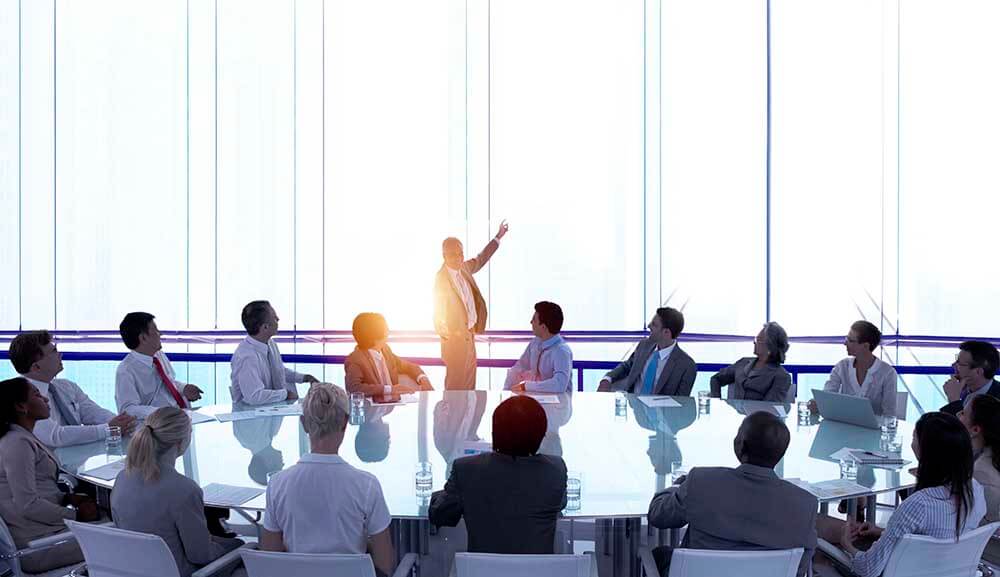 Custom-brand your event to make it unique, professional and premium.
Customize the theme, artworks, colors, registration page, forms, notifications, and many more to make a unique professional look to each of your events to build your brand identity and to convey your story better to the audience.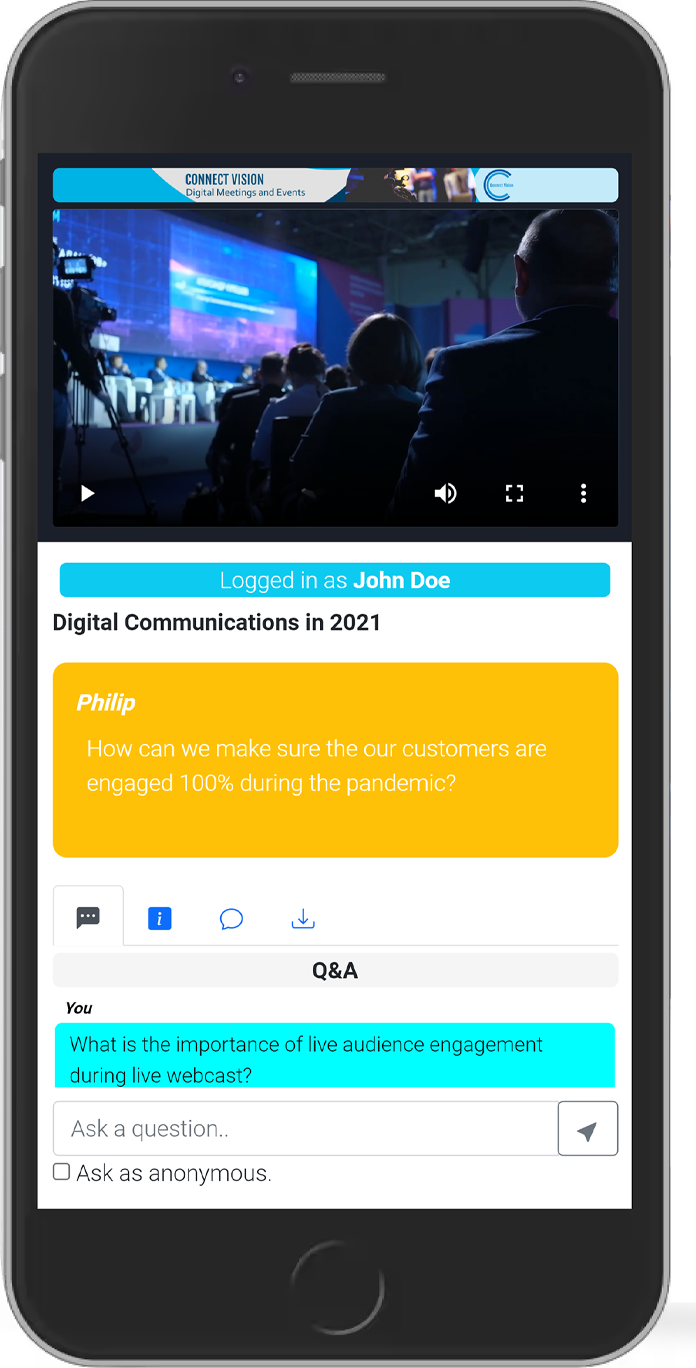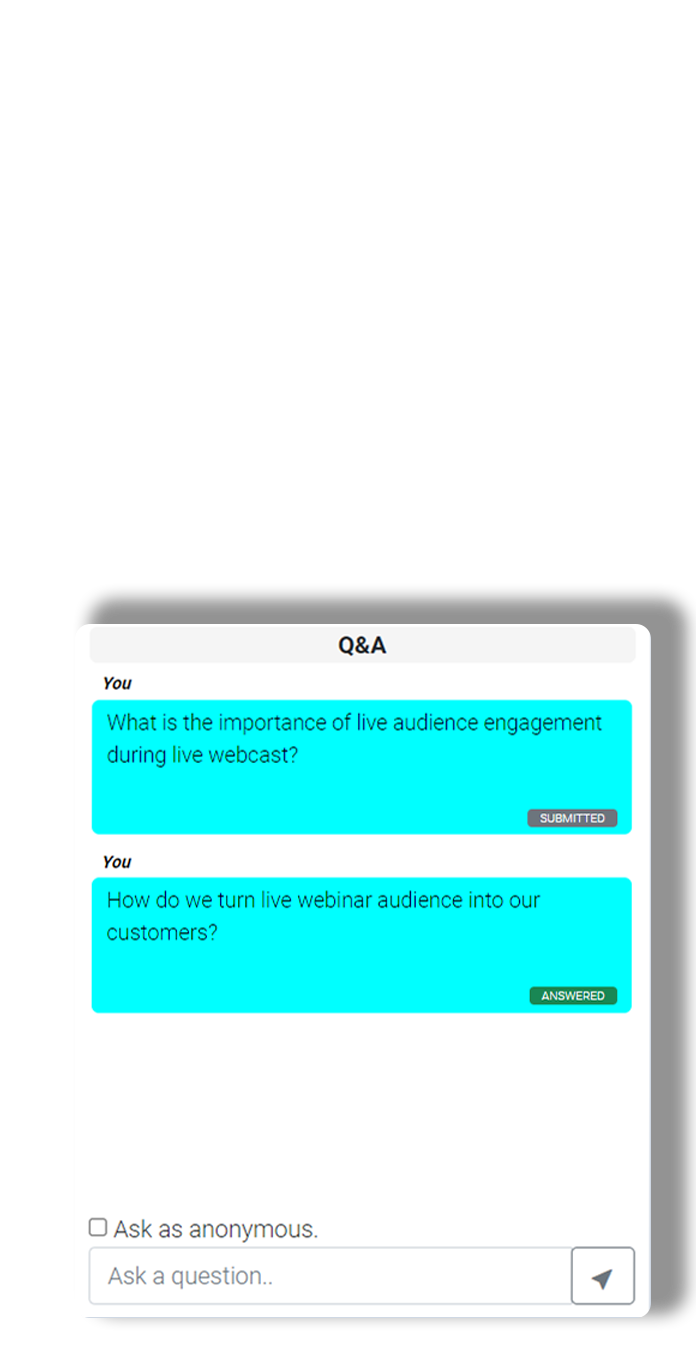 Video Communications Features
The ideal choice with an integrated approach
Secure & Private
For Townhall Meetings, Government or NGO Events, and more.
Ultra Low Latency
No more delay between you and your audience.
Global Content Delivery Network
Reach the whole world like never before.
Auto Scaling Cloud Infrastructure
Expecting large number of audience? We've got you covered.
Live Q&A, Chat and Polling
Engage, educate and interact.
Cross Browser and OS Friendly
Compatible across different browsers and operating systems.
100% Web-based
No download required, everything is conveniently on the web.
User Level Reports and Analytics
Get a valuable and accurate data of your event.
One-stop Service Provider
Web Development
Create excellent event microsites or landing pages.
Artwork Design
Produce required artworks for your event conveniently
Translation, Transcription
Reach audience from all markets across geographies.
Printing
Invitation cards, transcription booklets, product catalogue for your events.
Green screen Studio
A perfect controlled environment for your virtual event.
Remote Recording
Create professional video modules of remote speakers virtually.
Stage Production
Backdrop, Banners, Stage, Projectors, Lighting.. all in one place.
Ready to Get Started?
Talk to our solutions expert right now to get started!
+65 8903 5635