Professional Event Technology Services
We provide professional services and solutions for meetings and events to bring them to life with virtual video communications and audience engagement.
Get started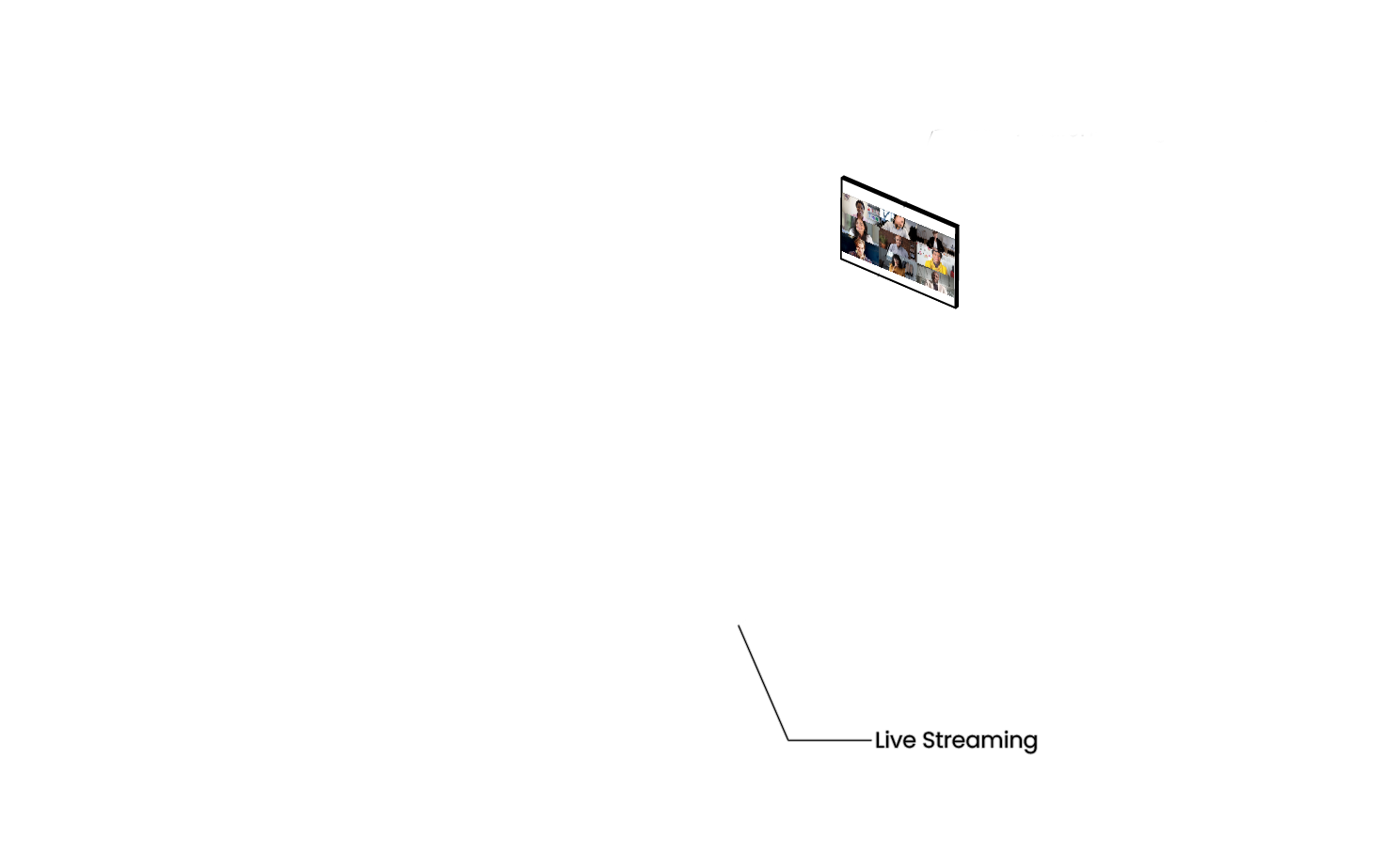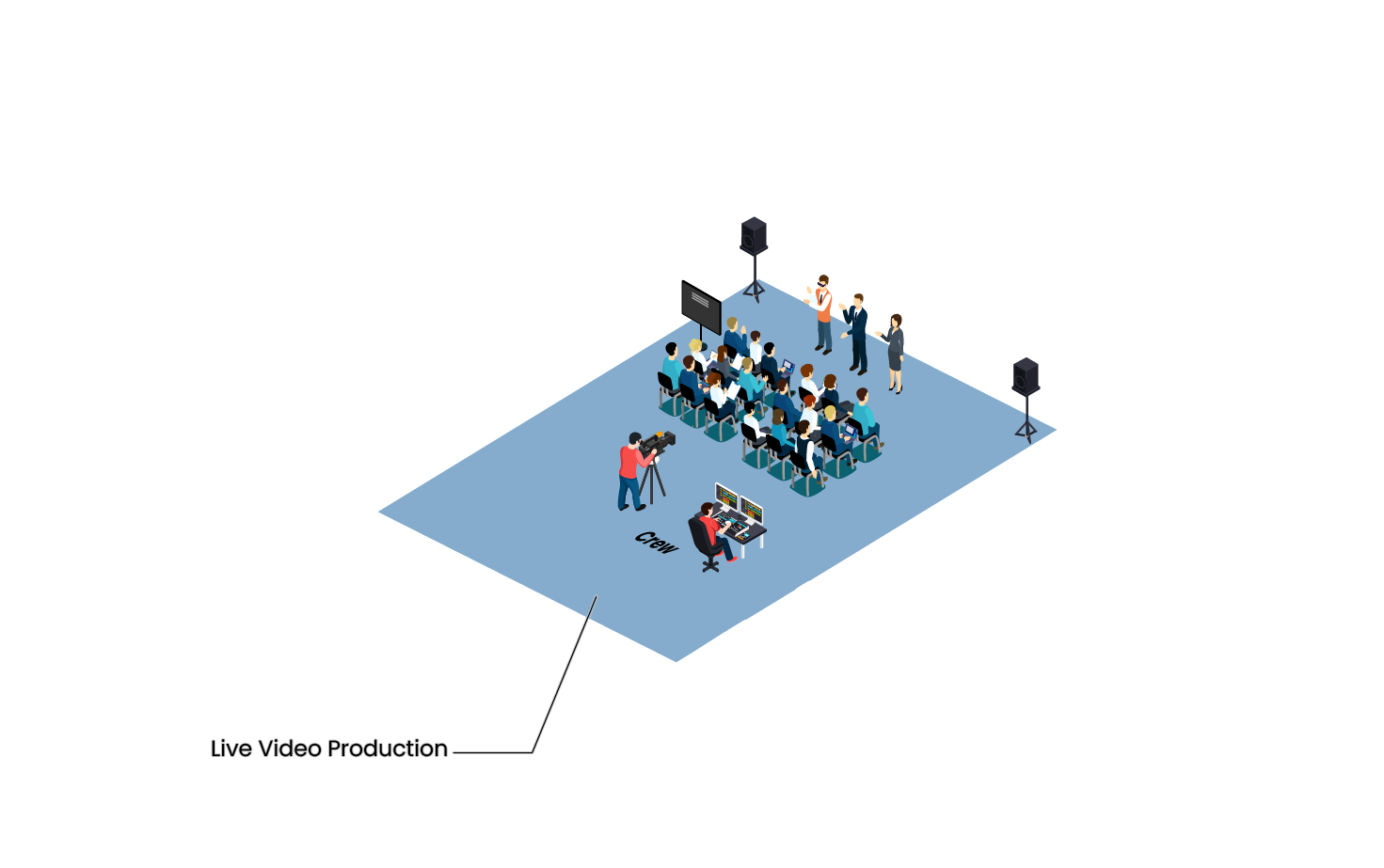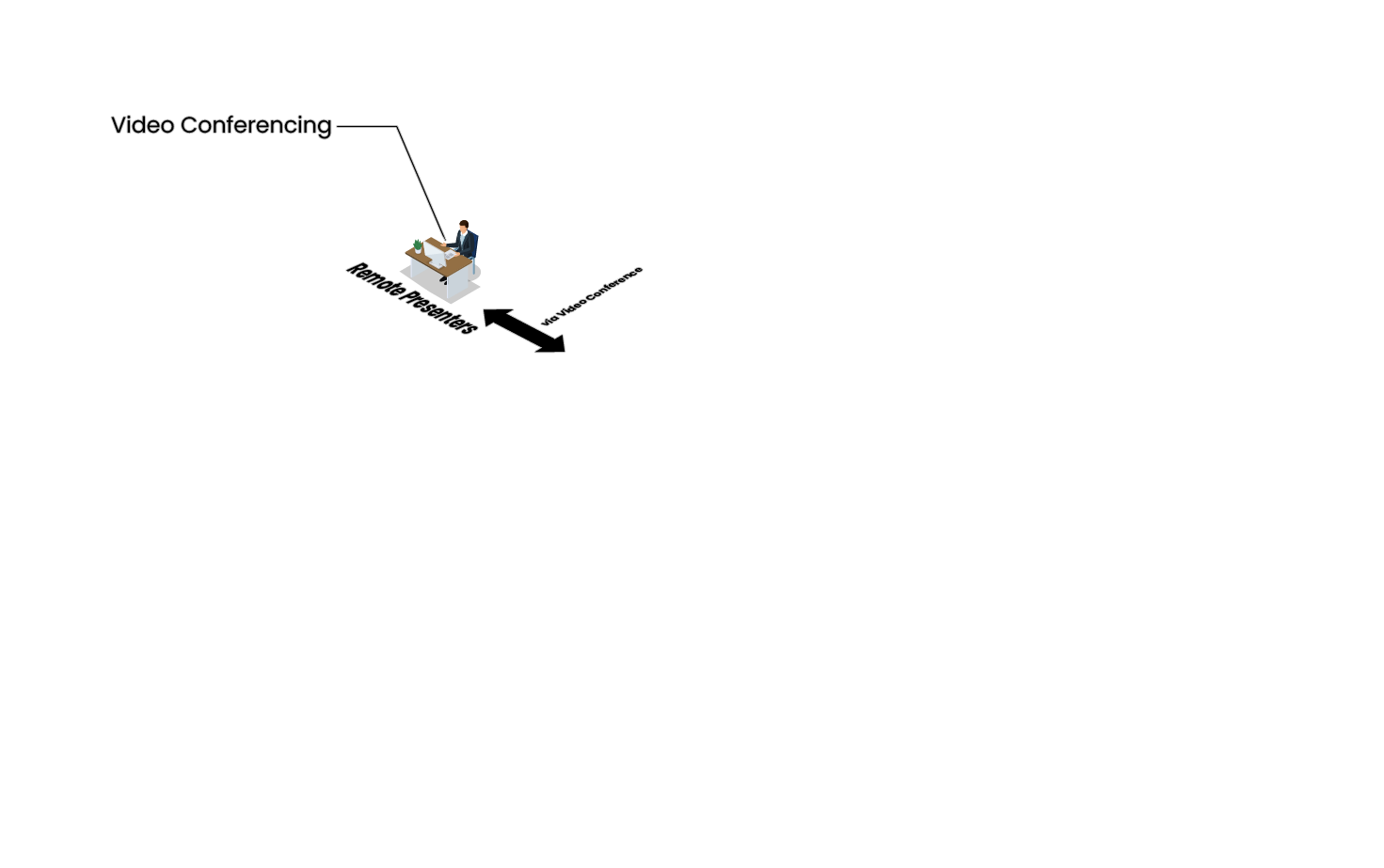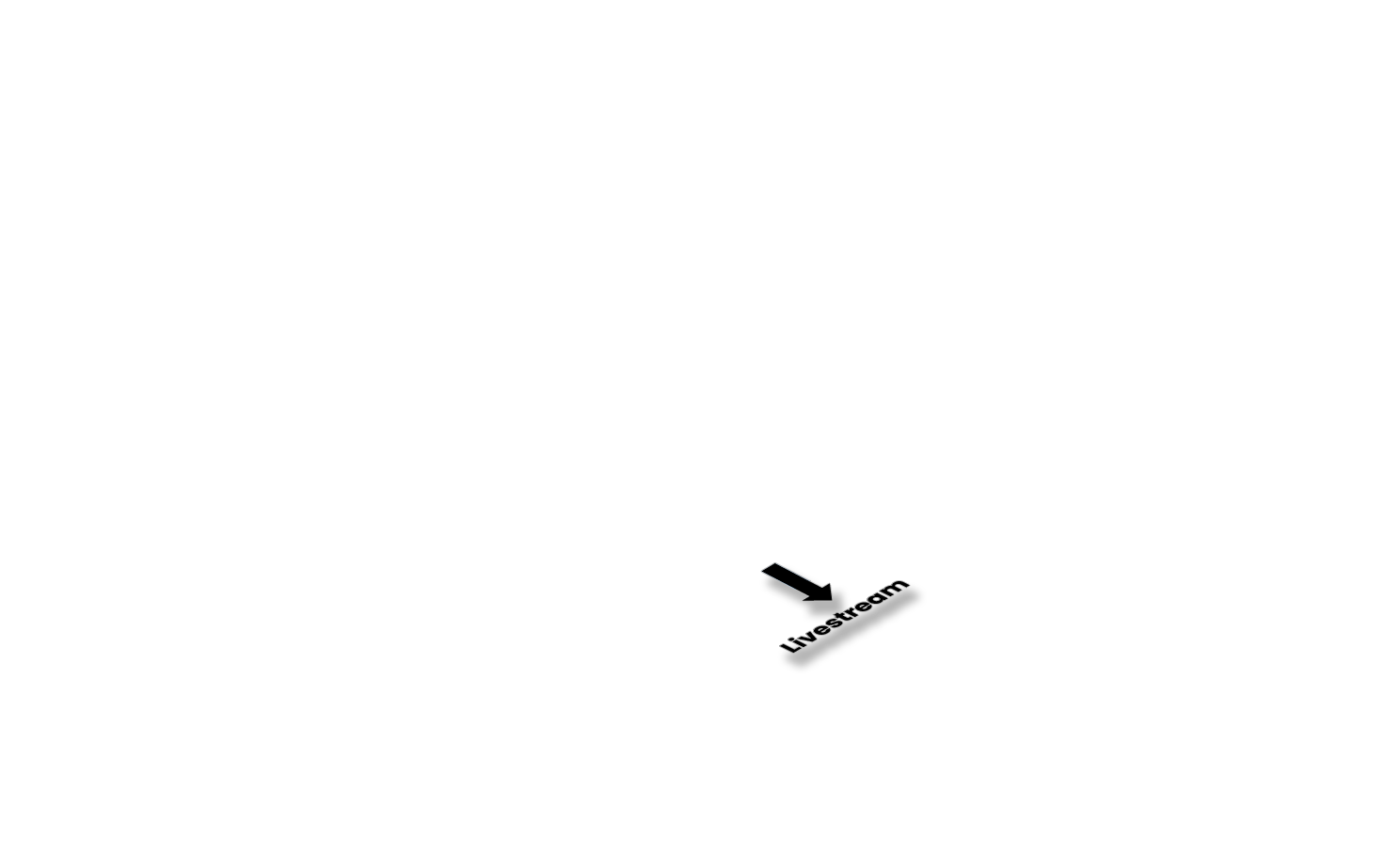 One-stop services and solutions provider
Webinar
Webcast
Video Conferencing
Live Streaming
Live Video Production
Audience Engagement
End-to-end service and solution provider for virtual meetings and events
Event Technology Services
We are an event technology service and solution provider for virtual meetings and events with thousands of unique event experiences across the globe.
Based in Singapore, we serve our clients globally in event technology works for many types of events such as Townhall, Annual General Meeting, Conference, Award Ceremony, Medical Talk, Sports Event, Product Launch, Corporate Training, Investor Briefing, and many more.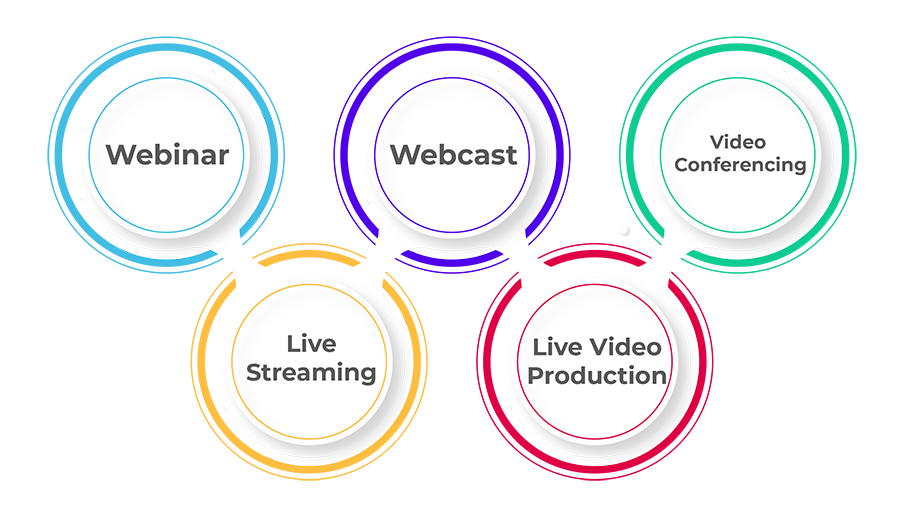 End-to-end Services
We provide complete end-to-end services for on-site, virtual, and hybrid events of any scale and any type. With our managed services, we fill in all the blanks when it comes to virtual meetings and events from start to finish.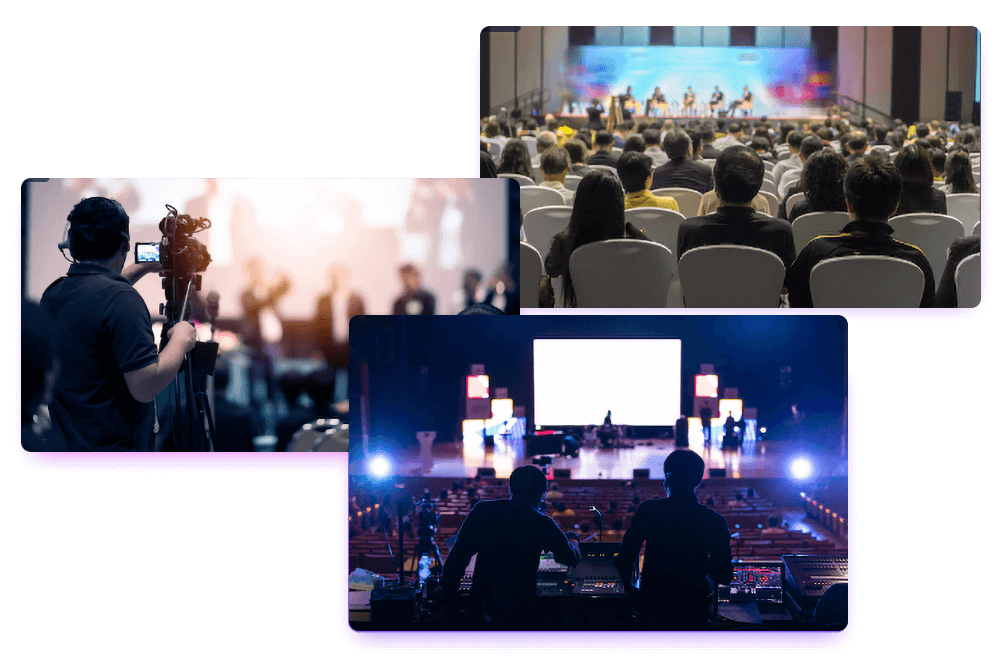 Standalone Services
On the other hand, we provide our core services as standalone such as Event Registration, Live Polling, Event Live Q&A and Chat, Remote Video Production, On-site Live Video Production, and Video Conferencing.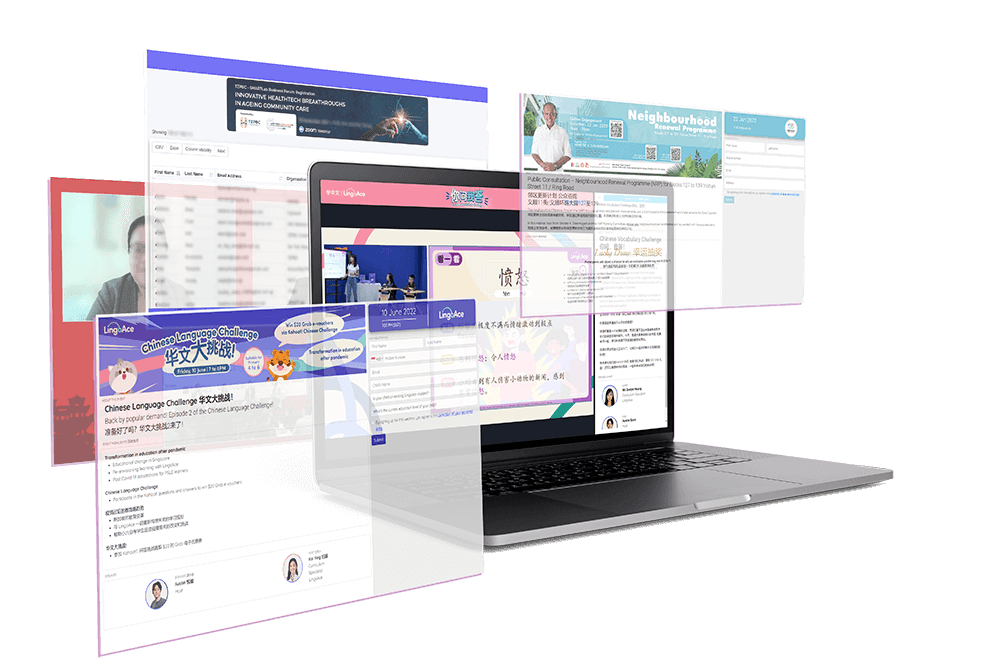 Video Communication Solutions
Webinar, Webcast or Live Streaming, our video communication solutions provide ultra-low-latency live video distribution together with rich audience engagement interactivities.
Audience Engagement Solutions
Whether you are hosting a physical on-site event, virtual or hybrid, our audience engagement tools are available to bring the audience and the presenters closer via our Live Q&ampA, Chat, Survey, Live Polling solutions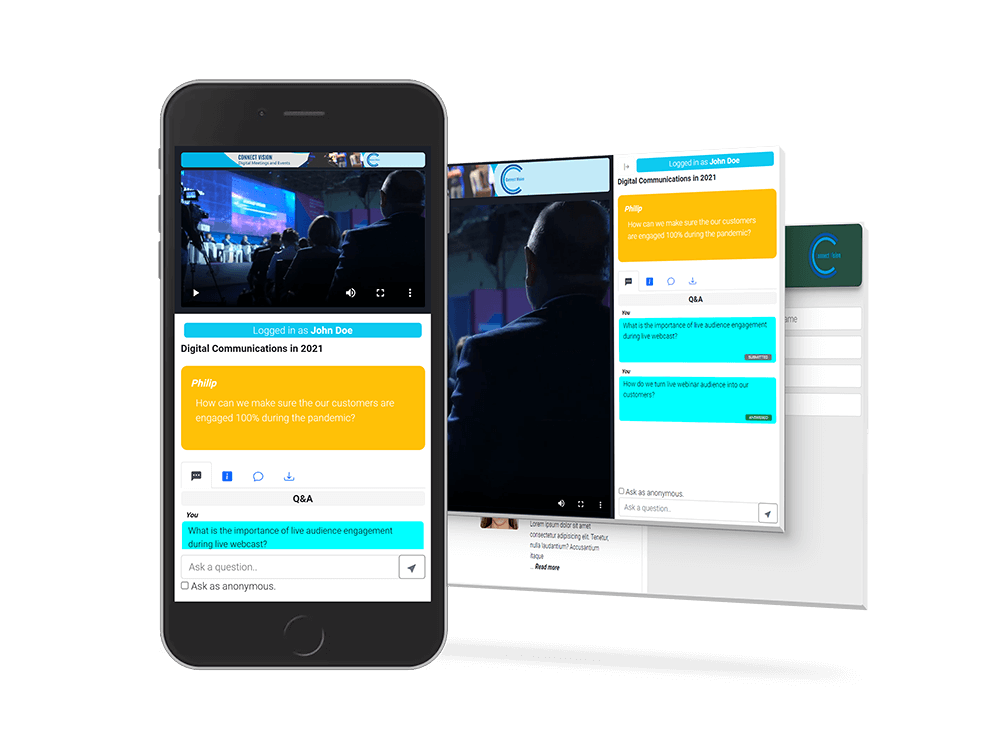 Our Services for your Virtual Events and Meetings
Industries We Serve
Financial Sector
Internal and External Communications, Results Briefing, AGM, Investment Webinar Series, CPE Webinar
Healthcare Sector
Pharma Medical Talk, Live Surgery Webcast, Product Launch, CME Webinar
Education Sector
Live Masterclass, Course Preview, Graduation Ceremony, Virtual Classroom, Online Contest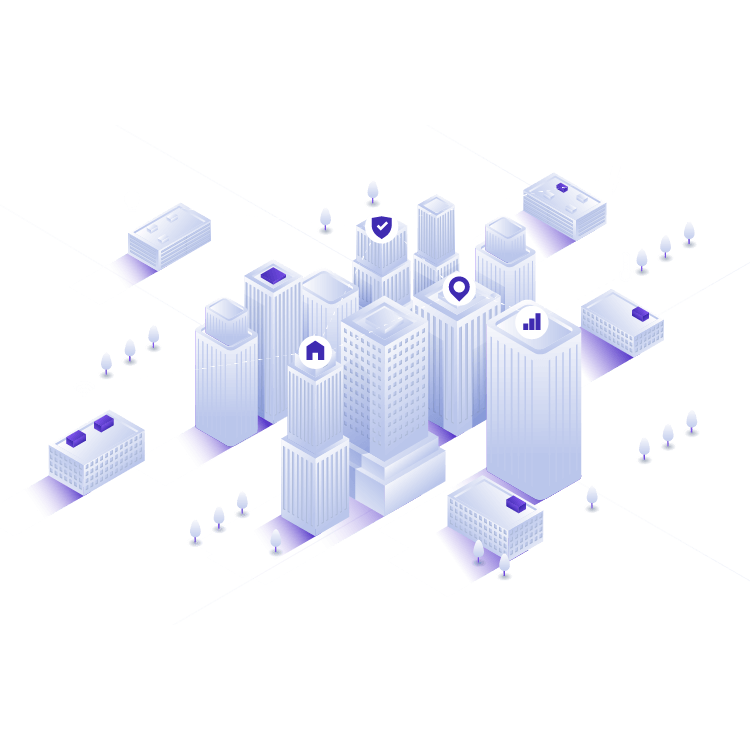 Corporate Sector
Townhall Webcast, AGM Webcast, Product Launch, Training Webcast, Virtual Workshop
Government Sector
Community Event Webcast, Public Workshop, Department Townhall
Event Organizers
Event Live Streaming, Event Webcasting, Media & Graphics, Virtual Event Exhibition
One-stop Service Provider
Web Development
Create excellent event microsites or landing pages.
Artwork Design
Produce required artworks for your event conveniently
Translation, Transcription
Reach audience from all markets across geographies.
Printing
Invitation cards, transcription booklets, product catalogue for your events.
Green screen Studio
A perfect controlled environment for your virtual event.
Remote Recording
Create professional video modules of remote speakers virtually.
Stage Production
Backdrop, Banners, Stage, Projectors, Lighting.. all in one place.
Ready to Get Started?
Talk to our solutions expert right now to get started!
+65 8903 5635